MiCWL 4 Gooseneck Table Wireless Conference Microphone System for Meeting Room A10M-A116
MICWL A10M series with A116 Desktop Gooseneck Microphone
Professional Wireless Digital Conference System
2U 19" Rack Mountable Design
(1 Host Support up to 300pcs Gooseneck table Microphone working at the same time,
please contact us if you need more Delegate Unit Microphones )
Free Shiping by UPS, FexEx, DHL, TNT etc... express .
Packing include :
(1) 1x MiCWL A10M Wireless Host and host parts
(2) MiCWL A116 4 Wireless Desktop Microphone
(3) AC-DC adapter (100V-250V universal )
A10M Wireless Host Unit Description:
· Products using digital radio processing audio signals and control signals, without the cumbersome wires;
· Scientific IP and ID code design, ID: 001-008, IP: 001-160;
· Unlimited number of units can be placed anywhere in the loop;
· CPU multi-stage error correction and encryption scrambling. Prevent cross-channel interference and anti-cell phone electromagnetic interference;
· FIFO and having restrictions on speech, the President dedicated three kinds of speech patterns, while the number of speakers 1-4 persons Optional;
A host large screen (240X128) dot matrix LCD display work content. Hierarchical menu design, with volume control, speech patterns, the number of speakers, using the channel, EQ functions, communication and IP communication ID adjustment function, real-time display the number of speakers, the order of the channel, the channel position and power unit data;
· Chairman priority control function, limited by limiting function, can cut the representative;
Use distance: 100-120 meters, communication distance: 120-200 meters;
· 2U chassis design, can be installed in 19 inches
Max.deviation range:±45KHz
Working distance: about 100meter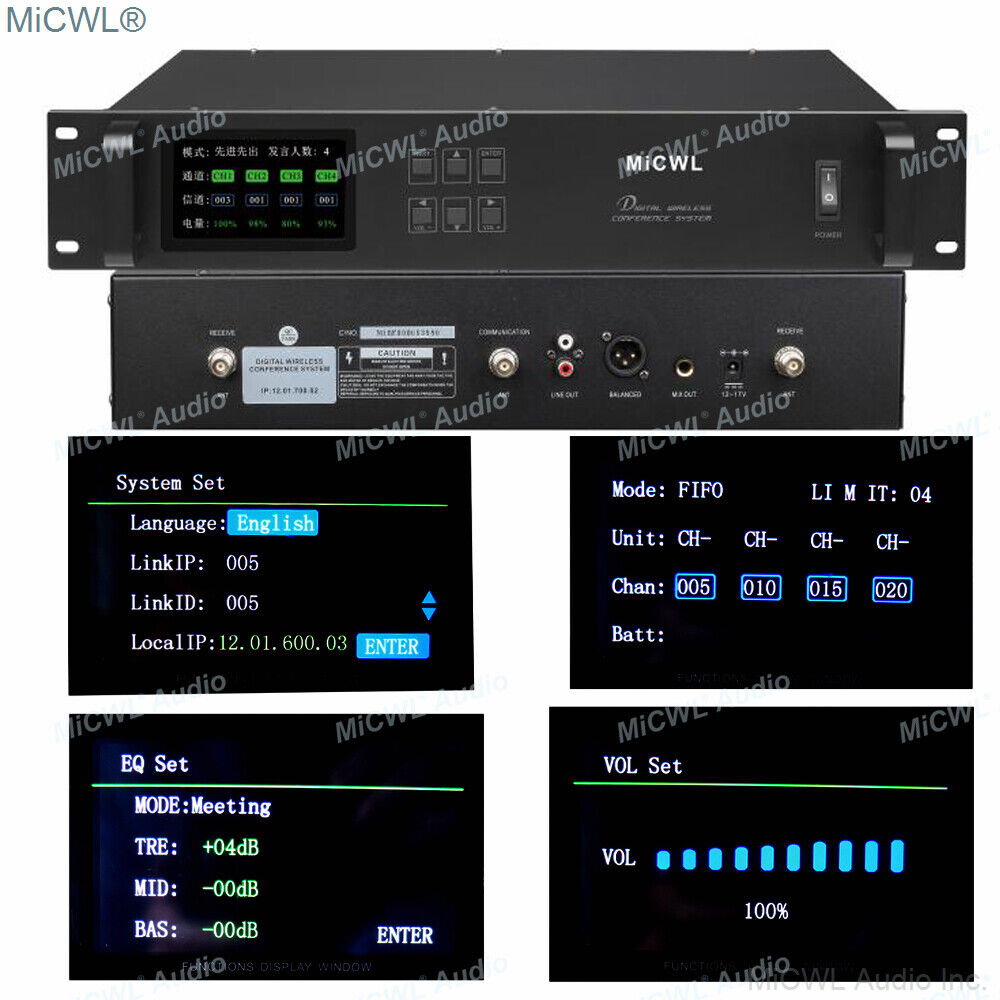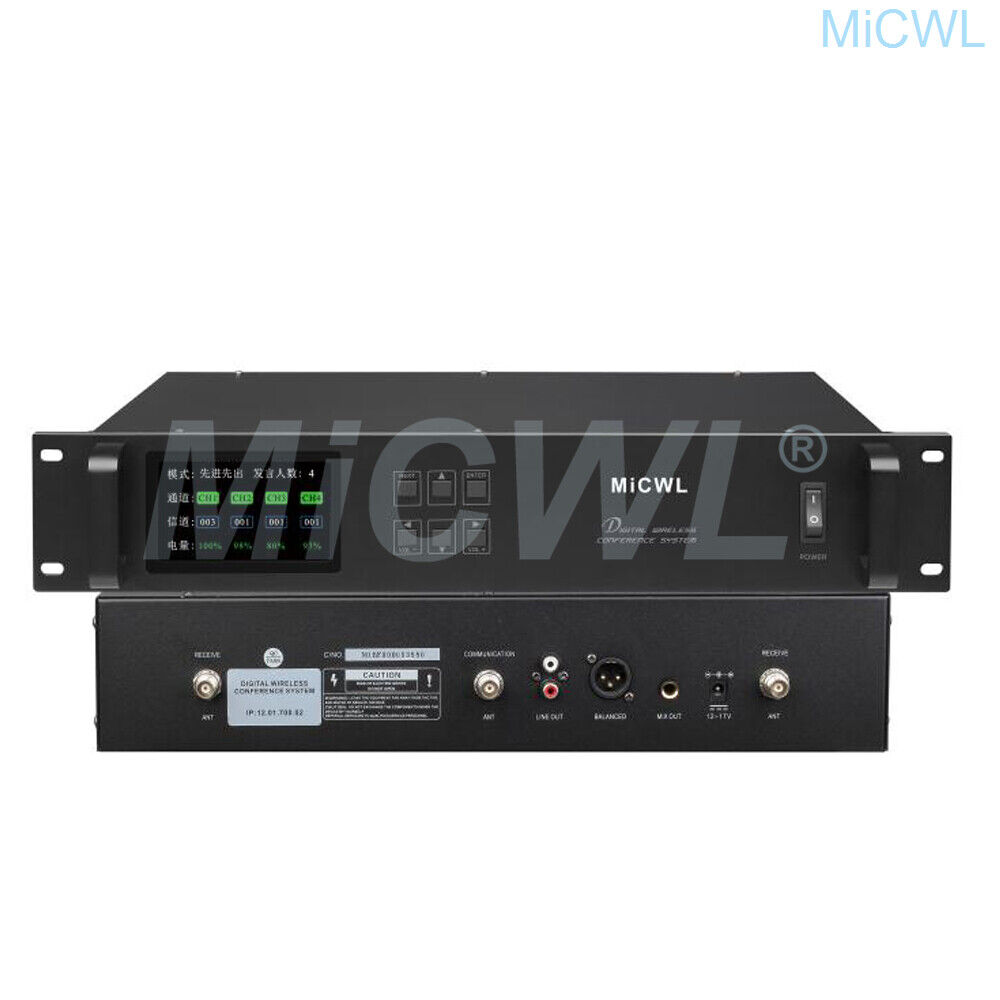 A116 Model: Wireless Chairman unit and Delegate unit Table Mic:
* Anti-electromagnetic, mobile phone interference function;
· LED Tip speech patterns, working conditions, low pressure indication and control buttons, etc. Chairman of the content information;
· Chairman unit has the priority function, limited by limiting function, can cut the representative;
· Gooseneck microphone pole design, the microphone has a light ring indicates power-on state;
· External transmitting antenna, the signal all directions, which do not appear out of control within the effective range;
Power supply:DC4.5V (1.5V AA*3) battery
Maximum frequency deviation:±45KHz
Pickup head:condenser,single direction
Frequency response:20Hz-18KHz
Please contact us if you need Mixer, Amplifier, Speaker etc. conference equipment .