Pro EM5200 Rechargeable 2 Handheld of Black purple Wireless Microphones DJ karaoke Mic System
Pro Rechargeable Handheld Mic 2x100 Channel UHF LED Wireless 2 Handheld Microphone Mic System

( Black Purple color Limited Edition )
Brand New
MSRP: $999.00
A professional UHF Microphone System with low profile and high performance for Stage Performance Singing, Computer meeting, karaoke, Big Hall meeting... ...
Introduction:
The series of dual-frequency-locked four-channel wireless conference microphone. Products with less noise interference UHF double-locked circuit design, the perfect anti-noise interference characteristics, any similar systems are unmatched. Full metal material standard chassis, 1U metal panel configuration four-channel receiver, assembled LCD display screen, show the working channel, the operating frequency. Fully, quickly and easily understand all the action message receiver. The hosts were balanced audio output jack, and the mixed unbalanced outputs, fully adapt to a variety of connectivity needs.
Product details:
Professional wireless microphone system
Receiver parameters (receiver parameter)
Oscillation mode (Oscillation): quartz crystal oscillator (quartz crystal)
Frequency range (Carrier Ferquency Range): UHF 740MHz ~ 850MHz
Frequency stability (Frequency Stability): ± 0.001%
Maximum frequency offset (Max.eviation Range): ± 50KHz
Modulation scheme (Modulation Mode): FM
Signal-to-noise ratio (S / N Ratio):> 105dB
The distortion (T.H.D): <0.5% at 1KHz
Sensitivity (Sensitivity): 1.2/UV @ S / N = 12dB
Power Supply (Power Supply): DC: 12V ~ 17V
Audio output (Audio Output): Independent (Free standing) 0 ~ 400Mv Mixed (Mixed style) 0 ~ 300mV
Transmitter parameters :
Power Supply : Handheld mic. inside Rechargeable battery
The microphone power consumption (Consume an electricity quantity): 100mA
Carrier frequency (Carry a frequency): UHF 740MHz ~ 850MHz
Frequency stability (Frequency stability): ± 25KHz
Signal-to-noise ratio (S / N Ratio):> 105dB
Adjacent channel interference ratio (F / N Ratio):> 80dB
Dynamic Range (Dynamic range): ≥ 100dB
Type (Type): capacitive (capacitance)
Polarity mode (polar psttern): single point resistance (One direction)
Frequency response (Frequency Response): 40Hz ~ 20KHz
Microphone sensitivity (Sensitivity): -47 ± 3dB @ 1KHz
Package includes:
(1) 1x 200 Channel 2 LED UHF Receiver
(2) 2 x Handheld Rechargeable microphone and 2x 110V-240V charger.
(3)1x AC-DC adapter ( 110V or 240V universal )
(4) Audio Cable and manual.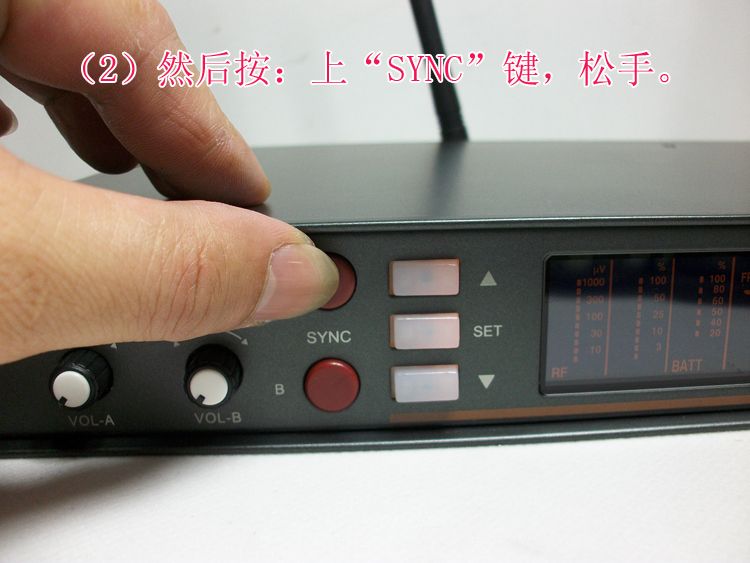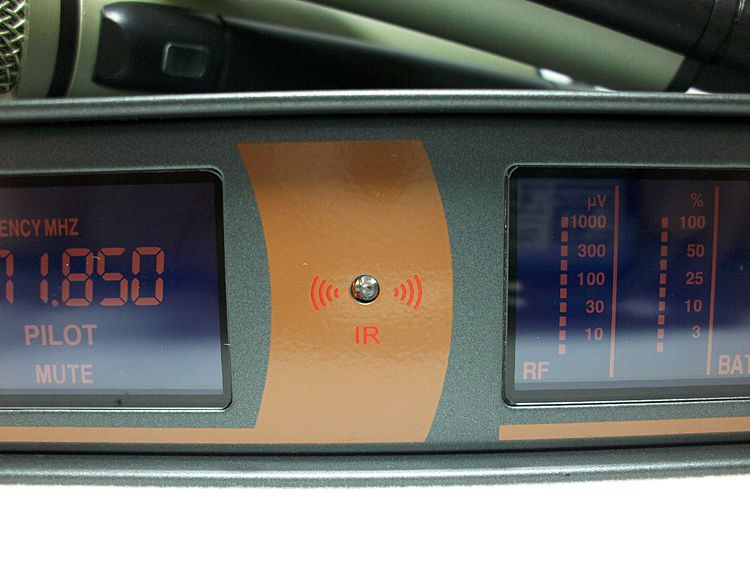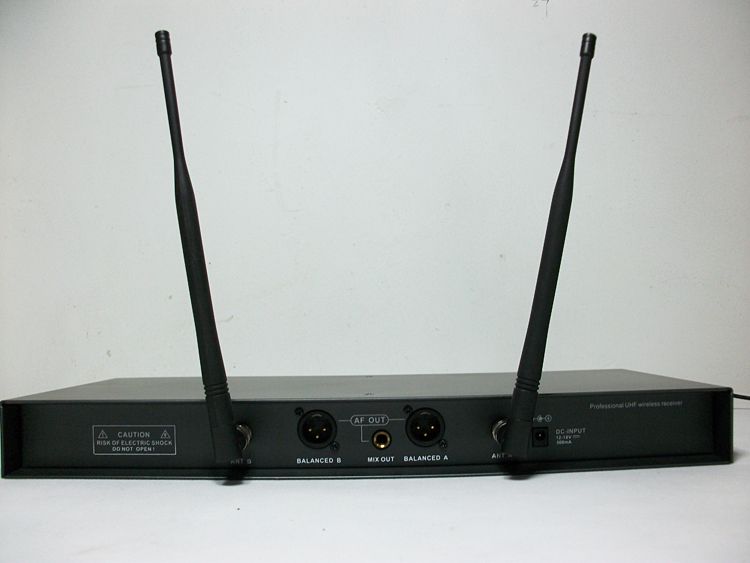 Charger to Handheld mic. plug