Hidden Tie Clip Lavalier Microphone For Sennheiser G2 G3 G4 Wireless BeltPack Mic Transmitter MiCWL L322
Very Mini Tie Clips
Omnidirectional
Microphone
for Sennheiser G1 G2 G3 G4 Wireless Microphone System
3.5mm Jack Stereo Lock Connector (look at photo)
Brand New - Original Packaging
Authorized Dealer - Warranty By Manufacturer of MICWL Audio Inc.
1.Small and exquisite shape is very fashion.
2.Made by ABS material, which is strong, durable and economic.
3.Small and exquisite fixed iron collar clip is very stable and durable.
4.Lighter, soft connecting configuration can minimum the noise.
5.Many connectors, match for many kinds of launch system.
Industry-standard sound quality along with surprising durability make this mini Lavalier microphone ideal for just about any vocal sound and speech applications. Enjoy freedom of movement, discreet operation and exceptional performance fit for any occasion. The mini ear-hanging Lavalier microphone answers the demand for affordable, innovative and reliable Lavalier microphones
8. Polar pattem: Omnidirectional
9.
Frequency Range: 80-20000Hz
11. Output Impedance: ≤2000Ω
Sensitivity: 22mV/Pa(-32dB ±2dB)
12. Cable Length: 1.2 Meters Strong Cable
13. Connector:
3.5mm Stereo Screw Lock Connector
14. Polar pattem:
Omnidirectional
Connector: Safely Screw Lock 1/8" (3.5 mm) Stereo inside plus configuration for Sennheiser pocket transmitter.
Compatibility With Sennheiser EW100 EW300 EW500 SK100 SK300 SK500 EK100 EK300 EK500
EK2000 G1 G2 G3 G4 ... .... All Sennheiser Wireless Bodypack Transmitter
1x with Foam Windscreen and Clip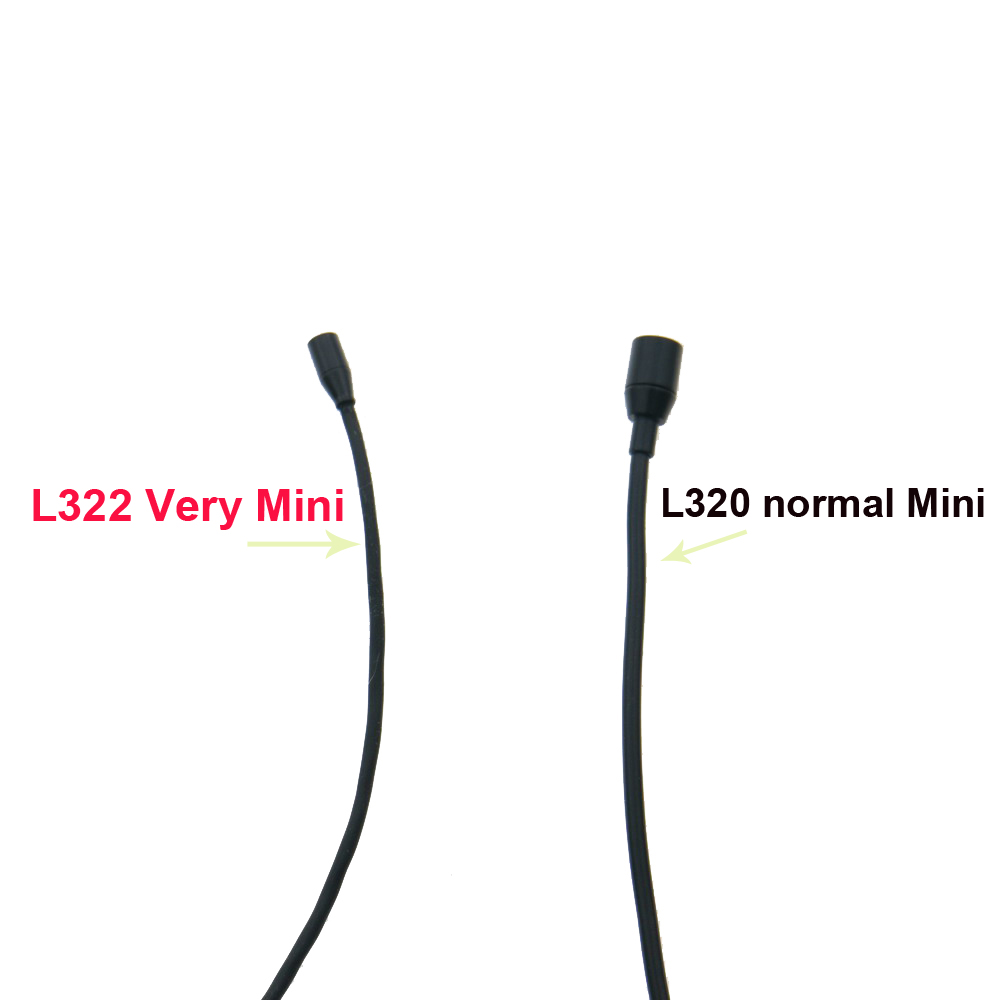 Warranty:  
One Year Warranty Covered by MICWL Audio Inc.