KX500 Karaoke Microphone Digital Effects Processor Controller USB to PC 24 Bit
KX500 Professional Karaoke Microphone Digital Effects Processor Controller
Audio Equipment System
24 Bit 3 Channel Mics Input
with USB Connect to Computer
with PC Software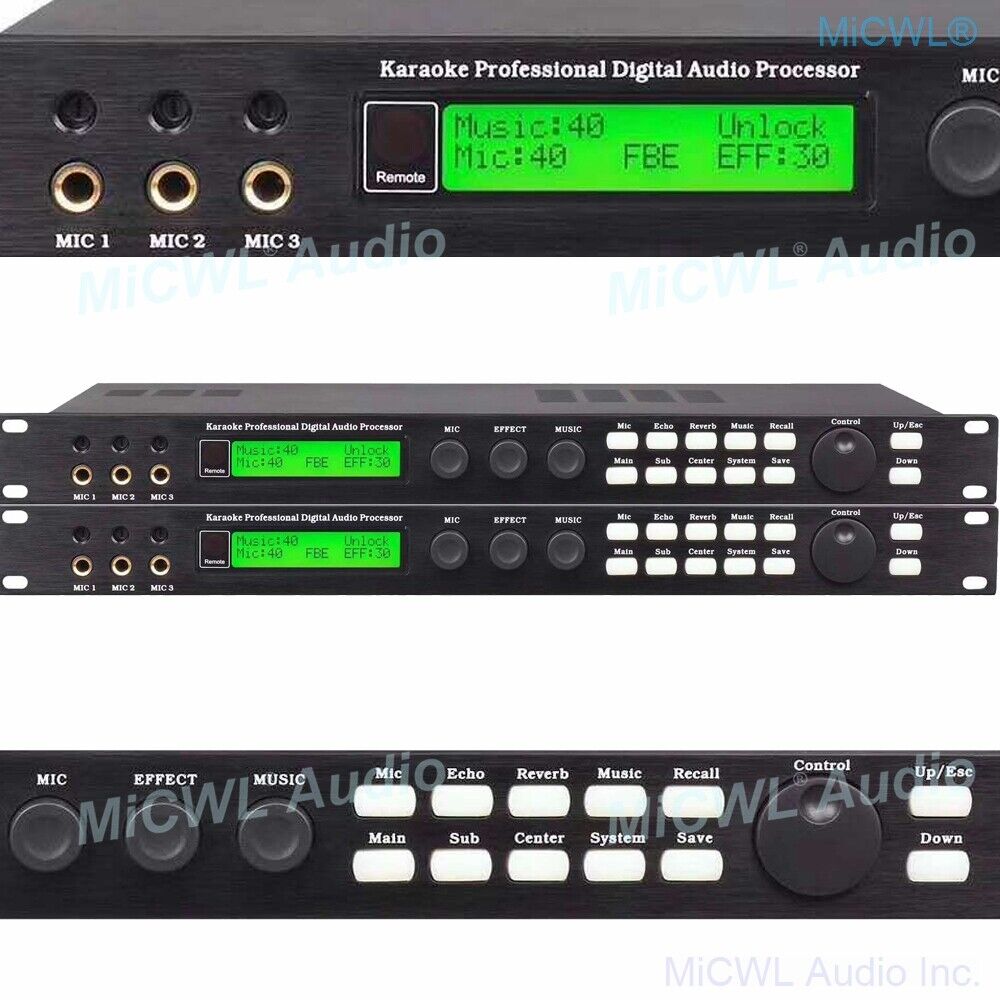 ***BRAND NEW --***
MSRP: $999.00
Brand New - Original Packaging
Authorized Dealer - Warranty By Manufacturer of MICWL Audio Inc.
Specification:
Professional-grade 24bit digital modulation, digital-to-analog conversion circuit, music, reverberation using DSP processing. The human voice is richer and clearer.
360 degree digital encoder controls the total music volume
Power-on reset function, users can set the volume status of music and microphone each time they turn on
Music, microphone, maximum output lock function
Each mode parameter has boot memory function
Intelligent subwoofer signal control processing (suitable for unmanned management operation of large and small karaoke rooms)
a Karaoke function
When the microphone switch is turned on and there is a signal input, the active bass output signal is automatically attenuated, and the attenuation volume is set by the individual
b disco function
As long as the microphone switch is turned off, the active bass output signal will instantly return to the set output value within 3 to 5 seconds.
For the use of karaoke private rooms, special DVD signal input is set as priority input, with the popular KOD/VOD computer song order system.
Computer RS232 multi-function control port, S terminal line remote control interface.
5 microphone inputs, 3 on the front panel, 2 on the rear panel
Subwoofer electronic crossover function.
6 channels of independent output, each channel is independently adjusted
Center and surround can output music and microphone at the same time, and the volume of music and microphone can be adjusted independently
The center and surround microphones can choose to have reverb and no reverb output
Anti-howling function F.B-EX
Packing:
(1) 1x Digital Effects Processor,
(2) 1x Power Cable
(3) 1x CD PC software
(4) 1x Manual.